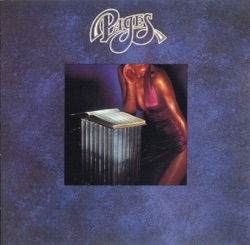 If I Saw You Again
Pages
23 hours ago
New Kid In Town
Eagles
23 hours ago
Theme from "Hill Street Blues"
Mike Post Feat. Larry Carlton
23 hours ago
Daniel
Elton John
23 hours ago
Breakdown Dead Ahead
Boz Scaggs
23 hours ago
Aja
Steely Dan
23 hours ago
Straight from the Heart
Bryan Adams
23 hours ago
Whatcha Gonna Do?
Pablo Cruise
23 hours ago
Down Under
Men At Work
23 hours ago
Call On Me
Chicago
23 hours ago
View more
Soft Rock Radio online
The Lighter Side of Classic Rock and More!
Soft Rock Radio is an online music radio station exclusively dedicated to the best of Classic and Soft Rock from the 70s, 80s, and 90s. By live streaming globally, it offers individuals worldwide the opportunity to listen live to a radio station modeled after classic radio stations pre-80s that privileged singer-songwriter acoustic music.
Here, listeners can enjoy the best Mellow, Soft, and Yacht Rock from the 70s to the 90s, with a light touch of occasional Pop music.
Categories:&nbsp
70s, 80s, Classic Rock
Frequencies Soft Rock Radio
Manchester: Online
Top Songs
Last 7 days:
1. Christopher Cross - All Right
2. Journey - Lights
3. Dave Mason - Let It Go, Let It Flow
4. Boz Scaggs - Lido Shuffle
5. Billy Joel - Say Goodbye to Hollywood
6. Linda Ronstadt - Hurt So Bad
7. Bruce Hornsby & The Range - Mandolin Rain
8. Jackson Browne - Here Come Those Tears Again
9. Jackson Browne - Rock Me On the Water
10. Study Music - Fractal
Last 30 days:
1. Thomas Quake - Everything Must Go
2. America - Tin Man
3. Rod Stewart - The First Cut Is the Deepest
4. Daryl Hall & John Oates - She's Gone
5. Meat Loaf - Two Out of Three Ain't Bad
6. James Taylor - How Sweet It Is (To Be Loved By You)
7. Fleetwood Mac - The Chain
8. Gerry Rafferty - Right Down the Line
9. Carole King - So Far Away
10. Dave Mason - Can't Stop Worrying, Can't Stop Loving
Contacts
E-mail:&nbsp
comments@softrockradio.net
Social networks
Share
Comments