Hippy Hippy Shake
The Swinging Blue Jeans
23 hours ago
Let's Twist Again (Twist)
Chubby Checker
23 hours ago
Summer Holiday (Live)
Cliff Richard
23 hours ago
Dizzy
Tommy Roe
23 hours ago
Then He Kissed Me
Crystals
23 hours ago
Everlovin' Man
The Loved Ones
23 hours ago
She's so Fine
The Easybeats
23 hours ago
A Hazy Shade of Winter
Simon & Garfunkel
23 hours ago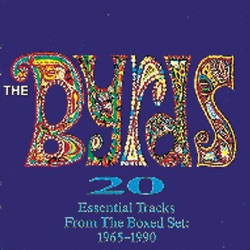 Turn! Turn! Turn!
The Byrds
23 hours ago
You're Sixteen
Johnny Burnette
23 hours ago
View more
Totally Radio 60s online
Just for Hits & Giggles
Totally Radio 60's is a Australian digital radio station owned and operated by Totally Media. Best known for musical genres such as 60s and oldies.
Categories:&nbsp
Classic Hits, Oldies, 60s
Frequencies Totally Radio 60s
Adelaide: Online
Brisbane: Online
Canberra: Online
Darwin: Online
Gold Coast: Online
Hobart: Online
Melbourne: Online
Perth: Online
Sydney: Online
View more
Top Songs
Last 7 days:
1. Ray Brown & The Whispers - Pride
2. Shocking Blue - Venus
3. The Byrds - All I Really Want to Do
4. The Atlantics - Bombora
5. Ray Charles - Hit the Road Jack
6. Little Eva - The Loco-Motion (Little Eva)
7. Dion - Runaround Sue
8. X-Mary - 1 2 3 4
9. The Loved Ones - The Loved One
10. Beaky, Mick, Tich, Dave Dee & Dozy - Legend of Xanadu
Last 30 days:
1. Billy Thorpe - Poison Ivy
2. Dion - Runaround Sue
3. X-Mary - 1 2 3 4
4. The Atlantics - Bombora
5. Johnny Young & Kompany - Step Back
6. Unit 4 + 2 - Concrete and Clay
7. Manfred Mann - Do Wah Diddy Diddy
8. Shocking Blue - Venus
9. The Byrds - All I Really Want to Do
10. The Yardbirds - For Your Love
Contacts
E-mail:&nbsp
onair@totallyradio.com.au
Social networks
Share
Comments