Give In to Me
Michael Jackson
23 hours ago
Please Don't Go
KWS
23 hours ago
Girls and Boys
Blur
23 hours ago
Regret
New Order
23 hours ago
Give It Away
Red Hot Chili Peppers
23 hours ago
Prisoner of Society
The Living End
23 hours ago
Gonna Make You Sweat (Everybody Dance Now)
C+C Music Factory
23 hours ago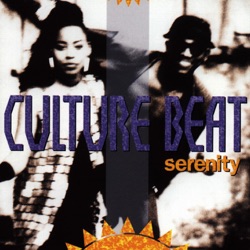 Mr. Vain
Culture Beat
23 hours ago
Have You Ever Really Loved a Woman?
Bryan Adams
23 hours ago
Semi-Charmed Life
Third Eye Blind
23 hours ago
View more
Totally Radio 90s online
Totally Radio 90's is a Australian digital radio station owned and operated by Totally Media. Best known for musical genres such as 90s and oldies.
Categories:&nbsp
Classic Hits, Adult Contemporary, 90s
Frequencies Totally Radio 90s
Adelaide: Online
Brisbane: Online
Canberra: Online
Darwin: Online
Gold Coast: Online
Hobart: Online
Melbourne: Online
Perth: Online
Sydney: Online
View more
Top Songs
Last 7 days:
1. Bruce Springsteen - Streets of Philadelphia (From "Philadelphia")
2. Eros Ramazzotti & Ricky Martin - Livin' la Vida Loca
3. Martika - Love...Thy Will Be Done
4. Christine Anu - Party
5. TLC - Waterfalls
6. Rick Price - Not a Day Goes By
7. Tina Arena - Wasn't It Good
8. Five - When the Lights Go Out
9. DJ Jazzy Jeff & The Fresh Prince - Boom! Shake the Room
10. B.B. King & Eric Clapton - Tears In Heaven
Last 30 days:
1. Sinead O'Connor - Nothing Compares 2 U
2. Martika - Love...Thy Will Be Done
3. Christine Anu - Party
4. B.B. King & Eric Clapton - Tears In Heaven
5. Pet Shop Boys - Can You Forgive Her? (2018 Remaster)
6. The Offspring - Why Don't You Get a Job
7. Mark Morrison - Return of the Mack (C & J Street Mix)
8. Sophie B. Hawkins - Damn I Wish I Was Your Lover
9. マライア・キャリー - Fantasy
10. Eros Ramazzotti & Ricky Martin - Livin' la Vida Loca
Contacts
E-mail:&nbsp
onair@totallyradio.com.au
Social networks
Share
Comments