No Diggity (feat. Dr. Dre & Queen Pen)
Blackstreet
23 hours ago
Fix You
Coldplay
23 hours ago
she's all i wanna be
Tate McRae
23 hours ago
Seven Nation Army
The White Stripes
23 hours ago
Steal My Sunshine
LEN
23 hours ago
Rain Over Me (feat. Marc Anthony)
Enrique Iglesias & Pitbull
23 hours ago
Give Me Everything (feat. Afrojack, Nayer & Ne-Yo)
Enrique Iglesias & Pitbull
23 hours ago
About Damn Time
Lizzo
23 hours ago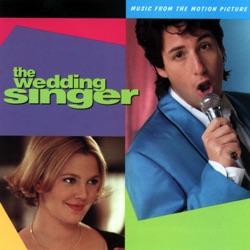 How Soon Is Now?
The Smiths
23 hours ago
These Days (Remix)
MacKenzie Porter
23 hours ago
View more
CFXJ Flow 93.5 FM online
All The Best Throwbacks
The Move or CFXJ-FM is an urban contemporary radio station broadcasting from Toronto, Canada.
The Move promises to play all the best throwbacks from the 90s to now.
You'll listen to artists like Destiny's Child, No Doubt, Backstreet Boys, Lady Gaga, Justin Timberlake, Rihanna, Eminem, and Michael Jackson.
Main Programs
Blake Carter
Stacey Thompson
Mastermind
Sarah Bartok
Kate Conley
Main DJs
Peter Kash
Stacey Thompson
Sarah Bartok
Kate Conley
Categories:&nbsp
Hip Hop, R&B
Frequencies CFXJ Flow 93.5 FM
Toronto: 93.5 FM
Top Songs
Last 7 days:
1. Sia - Unstoppable
2. Lizzo - About Damn Time
3. Harry Styles - Late Night Talking
4. Dazy - Sunroof
5. Tate McRae - she's all i wanna be
6. Bob Moses - Love Brand New
7. Majid Jordan - Waves of Blue
8. Ria Mae - The Old Me
9. The Weeknd - Sacrifice
10. Virginia To Vegas - no excuses
Last 30 days:
1. Lizzo - About Damn Time
2. Ria Mae - The Old Me
3. Tate McRae - she's all i wanna be
4. The Weeknd - Sacrifice
5. Bob Moses - Love Brand New
6. Justin Bieber - Ghost
7. Harry Styles - As It Was
8. Em Beihold - Numb Little Bug
9. Majid Jordan - Waves of Blue
10. Nicky Youre - Sunroof
Contacts
Telephone:&nbsp
416-872-0935
E-mail:&nbsp
music@flow935.com
Social networks
Share
Comments